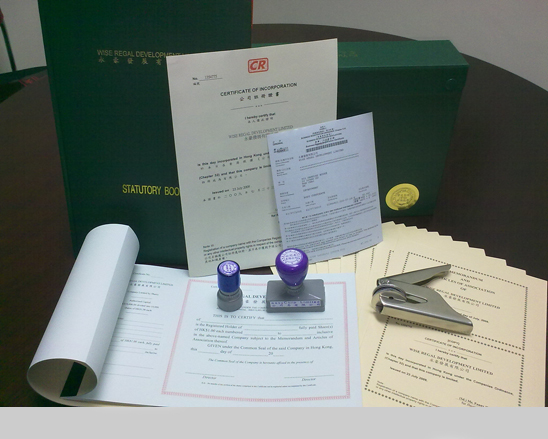 Breaking News
All easyCorp clients can enjoy Complimentary business bank account opening referral services to banks in Hong Kong or Overseas. For details, please contact our team!
From April 1 2016, Hong Kong Government reduces the business registration fees to HK$250. We had adjusted our price to reflect the changes of the fee.
Based on this new arrangement, the incorporation package fee is HK$3,500 - 1 day Express Package or HK$3,280 - Standard package (all included). No frill.
For clients who do not want to wait for 5 working days, easyCorp also provides the 1 day tailor-made incorporation service to client who needs a company immediately with a small surcharge. This is the fastest you can find in Hong Kong.
Order a Tailor made company - New Company Order Form


For more information, please contact us:
Tel : (852) 2115 9251
email : cs@easycorp.hk
Address : Room 903, 9/F, Dannies House, 20 Luard Road, Wan Chai, Hong Kong
(
google map
)
How to get there:
By Subway/MTR: Wan Chai Station, Exit C
By Bus: 5B,11,23,40,905,914,948,A11,E11 Luard Road/Hennessy Road Bus Stop 

 More info