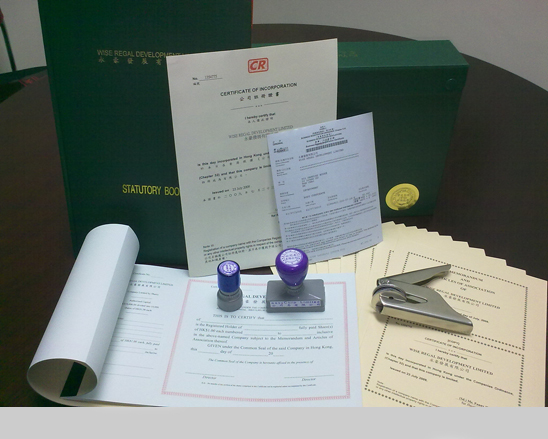 Breaking News
All easyCorp clients can enjoy Complimentary business bank account opening referral services to banks in Hong Kong or Overseas. For details, please contact our team!
From April of 2017, the Business Registration (BR) fee has been increased to HK$2250 (from HK$250). For clients who still wish to enjoy the lower business registration fee, please process contact us ASAP.
Based on this new arrangement, the incorporation package fee is HK$5,500 - 1 day Express Package or HK$5,280 - Standard package (all included). No frill.
For clients who do not want to wait for 5 working days, easyCorp also provides the 1 day tailor-made incorporation service to client who needs a company immediately with a small surcharge. This is the fastest you can find in Hong Kong.
Order a Tailor made company - New Company Order Form


For more information, please contact us:
Tel : (852) 2115 9251
email : cs@easycorp.hk
Address : Room 903, 9/F, Dannies House, 20 Luard Road, Wan Chai, Hong Kong
(
google map
)
How to get there:
By Subway/MTR: Wan Chai Station, Exit C
By Bus: 5B,11,23,40,905,914,948,A11,E11 Luard Road/Hennessy Road Bus Stop 

 More info